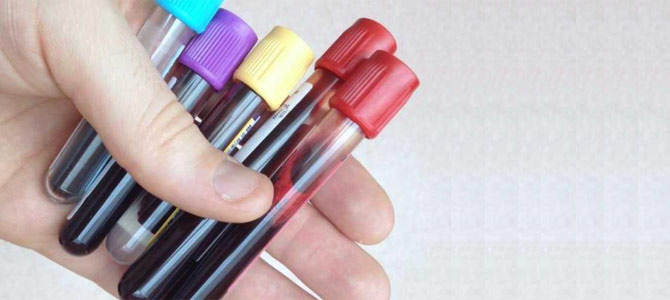 Laboratory/Blood Testing Centers
Secretary, MD
Lab/Blood Testing Centers
Secretary, MD
Accredited Drug Testing in Secretary, Maryland provides confidential laboratory analyzed testing services at our Secretary, MD testing locations for medical and personal testing purposes for health, prevention and early detection of diseases. Patients can directly schedule a laboratory test including blood and urinalysis at multiple laboratory/blood testing centers in Secretary, Maryland and the surrounding areas. Same day service is available and most testing centers in the Secretary, MD area are within minutes of your home or office.
Testing services include physician referral, collection of the specimen, complete laboratory analysis and confidential and secure result reporting.
Common Lab/Blood Tests Performed in Secretary, MD Include:
Lipid/Cholesterol Test
STD Testing
Diabetes Testing
Thyroid Testing
Hemoglobin A1C Testing
Complete Blood Count (CBC) Testing
Hepatitis Testing
Basic Metabolic Testing
Liver Function Testing
Hormone Testing
** Patients who have high insurance deductibles, co-pays or do not have insurance can access important health and wellness testing by scheduling/Ordering a confidential clinical test through Accredited Drug Testing By Phone or On-line.
The process to schedule a lab/blood test in Secretary, Maryland is fast and easy!
Step 1: Schedule/Order your test online at www.accrediteddrugtesting.com/lab-test-order or call our scheduling department at 800-221-4291. You do not need to visit a doctor to order a test.
Step 2: Provide confidential and secure patient information including the type of test, zip code of the location area you would like to take the test, make payment and you will receive a patient registration form by email where you can immediately proceed to the testing center. Same day service is available. Your test registration pass will have the testing location address and hours of operation.
Step 3: After your test has been analyzed by one of our national CLIA and FDA certified laboratories (Quest/ LabCorp) your results will be sent through a confidential, secure and encrypted portal to the email address that you provided. In the event that the test is non-negative, abnormal or other circumstances, a consultation with the referring physician is available.
Blood Testing Secretary, Maryland
A blood test performed in Secretary, MD is a laboratory analysis performed on a blood sample that is usually extracted from a vein in the arm using a hypodermic needle, or via fingerprick. Multiple tests for specific blood components, such as a glucose test or a cholesterol test, are often grouped together into one test panel called a blood panel or blood work. Blood tests are often used in health care to determine physiological and biochemical states, such as disease, mineral content, pharmaceutical drug effectiveness, and organ function. Typical clinical blood panels include a basic metabolic panel or a complete blood count. Blood tests are also used in drug tests to detect drug abuse.
A basic metabolic panel measures sodium, potassium, chloride, bicarbonate, blood urea nitrogen (BUN), magnesium, creatinine, glucose, and sometimes calcium. Tests that focus on cholesterol levels can determine LDL and HDL cholesterol levels, as well as triglyceride levels.
Some tests, such as those that measure glucose or a lipid profile, require fasting (or no food consumption) eight to twelve hours prior to the drawing of the blood sample.
For the majority of tests, blood is usually obtained from the patient's vein. Other specialized tests, such as the arterial blood gas test, require blood extracted from an artery. Blood gas analysis of arterial blood is primarily used to monitor carbon dioxide and oxygen levels related to pulmonary function, but is also used to measure blood pH and bicarbonate levels for certain metabolic conditions.[While the regular glucose test is taken at a certain point in time, the glucose tolerance test involves repeated testing to determine the rate at which glucose is processed by the body.
Laboratory Testing In Secretary, Maryland
Our laboratory testing locations in Secretary, MD provide a wide range of certified laboratory test analysis. Some test results can be affected by certain foods and medications. For this reason, people may be asked to not eat or drink for several hours before a laboratory test or to delay taking medications until after the test.
Common Lab Tests Performed at our Secretary, Maryland Testing Facilities Include:
Complete Blood Count. This test, also known as a CBC, is the most common blood test performed.
Prothrombin Time. Also known as PT and Pro Time, this test measures how long it takes blood to clot.
Basic Metabolic Panel.
Comprehensive Metabolic Panel.
Lipid Panel.
Liver Panel.
Thyroid Stimulating Hormone.
Hemoglobin A1C.
All laboratory testing that is performed on humans in the United States (except testing done in clinical trials and other types of human research) is regulated through the Clinical Laboratory Improvement Amendments (CLIA), which were passed by Congress in 1988. The CLIA laboratory certification program is administered by the Centers for Medicare & Medicaid Services (CMS) in conjunction with the FDA and the Centers for Disease Control and Prevention. CLIA ensures that laboratory staff are appropriately trained and supervised and that testing laboratories have quality control programs in place so that test results are accurate and reliable.
STD Testing Secretary, Maryland
Our local Secretary, Maryland STD testing centers provide multiple STD tests for individuals who may have been exposed to or showing symptoms of an STD. Millions of Americans have some form of an STD and our testing is provided in a confidential manner. STD tests may be ordered for one specific type of test or you may order a multiple panel test which includes several STD tests. STD stands for Sexually Transmitted Disease, also known as STI or Sexually Transmitted Infection, meaning that these diseases are most often, but not exclusively, spread by sexual intercourse.
STDs are passed from one person to another through sexual activity which can include vaginal intercourse, anal intercourse and/or anal intercourse. Though not as common, STDs can also be transmitted through intimate physical contact such as heavy petting.
STDs do not always cause symptoms, or they may only cause mild symptoms. This makes it very possible to have an infection and not know it. Therefore, if you are sexually active it is important to get tested at least once a year.
Were you looking, instead, for:
Related Regional Locations
"When You Need A Test, Choose The Best"
AccreditedDrugTesting.Com
800-221-4291
Local Area Info: Secretary, Maryland
As of the census of 2010, there were 535 people, 213 households, and 157 families residing in the town. The population density was 2,057.7 inhabitants per square mile (794.5/km2). There were 234 housing units at an average density of 900.0 per square mile (347.5/km2). The racial makeup of the town was 88.4% White, 6.4% African American, 0.4% Native American, 0.2% Asian, 3.7% from other races, and 0.9% from two or more races. Hispanic or Latino of any race were 7.3% of the population.
There were 213 households of which 32.4% had children under the age of 18 living with them, 51.6% were married couples living together, 17.4% had a female householder with no husband present, 4.7% had a male householder with no wife present, and 26.3% were non-families. 20.2% of all households were made up of individuals and 10.8% had someone living alone who was 65 years of age or older. The average household size was 2.51 and the average family size was 2.86.
The median age in the town was 43.6 years. 23% of residents were under the age of 18; 4.4% were between the ages of 18 and 24; 24.8% were from 25 to 44; 30.8% were from 45 to 64; and 17% were 65 years of age or older. The gender makeup of the town was 49.0% male and 51.0% female.