Court

Ordered

Court Ordered Drug & Alcohol Tests
Accredited Drug Testing provides court-ordered drug testing to include a wide range of illegal substances, prescription drugs and alcohol. Currently, there are a wide variety of reasons for courts to order drug and alcohol testing for a specific case and or persons. Drug and alcohol tests are utilized for a wide variety of court-ordered proceedings including probation and other types of government-required tests. Test results can be submitted for a wide variety of court-ordered proceedings including probation hearings, child custody cases, litigation, and all manner of government required tests. Court-ordered drug tests should contain detailed instructions specifying the type of test to be administered and the drugs that should be screened for. If sample collection needs to be witnessed in order to prevent potential tampering or substitution, those specifications will be stated in the court order.
ADT can assist with your specific requirements outlined in your court-ordered drug or alcohol test. Whether you are a courthouse, individual, or attorney in need of court-ordered drug and alcohol testing, our knowledgeable staff is available to assist.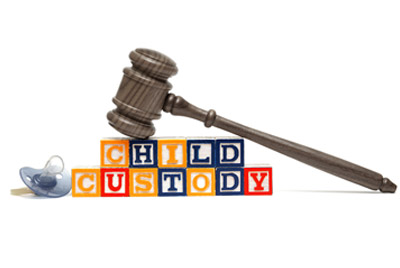 Child Custody Court-Ordered Drug Tests
In an effort to protect children, it is not uncommon for legal parties to seek court-ordered drug tests in cases involving child custody issues. Testing results are often used to prove, or disprove, an individual's fitness as a parent and may be taken into account to determine an initial custody agreement or as a part of an ongoing random drug testing program. Spouses may be requested to submit to a one-time-only court-ordered drug test, random drug testing over a set period of time, or testing prior to enjoying visitation rights.
Customized Drug Testing
Accredited Drug Testing locations are able to customize drug testing services in order to meet the conditions of most court orders. In the case that a judge requests court-ordered drug tests to be administered randomly, our certified staff can notify the necessary parties and administer the test accordingly. Court-ordered drug tests can present a stressful situation for all involved, which is why our locations are dedicated to providing convenient service and highly accurate results every time.
Court-ordered drug tests will often carry with them specific stipulations regarding payment for testing services. One party may be responsible for coving the drug-testing expenses, costs may be divided between multiple parties, or a mutual agreement may be made. Whatever the case may be, all Accredited Drug Testing centers are dedicated to accommodating most arrangements.
Court-ordered tests can be conducted at any location utilizing the Accredited Drug Testing mobile on-site program service. An additional "on-site fee" in addition to the drug testing fee may apply. This cost varies depending on the location, hours needed and if the on-site testing occurs after hours or on weekends.
Schedule a test today by contacting ADT at