Drug and Alcohol Testing Industry
Consultation & Training
"You Have Questions, We Have The Answers"
With over 30 years experience in the drug testing industry, our drug and alcohol testing experts are available to assist TPA's, Employers, Human Resource Managers, Business Start ups, Drug Testing Providers, Designated Employer Representatives, Safety Managers and others who have questions or need assistance regarding the proper implementation of a drug free workplace program and/or related industry information. Accredited Drug Testing provides training, expert witness and consulting for new business startups in the drug and alcohol testing industry. Whether you are in need of a marketing plan to assist you with the growth of your drug testing business, start a TPA program, operational assistance, staff training, standard operating procedures, Collection Facility procedures and protocols, collector training, supervisor training or Designated Employer Representative (DER) Training; the experts here at Accredited Drug Testing are ready to serve your needs.
Areas of Expertise
Corporate Structure/Organization
DOT Collector Training
Staff Training
Breath Alcohol Technician Training
Employee Policy & Procedure Development
FMCSA Clearinghouse Registration
Management/Leadership Training
DOT Consortium Management
Marketing/Sales Strategies
Google AdWords
Business to Business Relationship Building
Social Media Advertising
Drug Testing Industry Resources
Website Development
Our Team
James A. Greer - President/CEO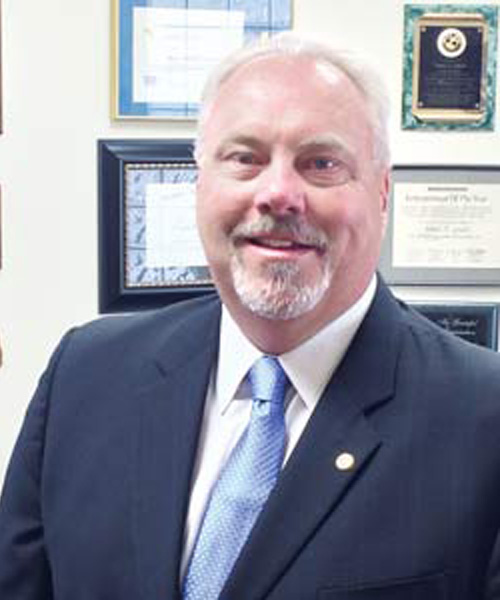 James A. Greer (Jim) is the current President/CEO of Accredited Drug Testing and Coastal Drug Testing. His experience in the creation, management, and acquisition of several successful businesses has resulted in Jim being a sought-after consultant for new and experienced business owners needing assistance. Jim has been active in the drug and alcohol testing industry since 1993 and currently serves as the Chairman of the National Drug & Alcohol Screening Association. Jim has also served as Chairman of the NDASA Governmental Affairs Committee, Chairman of the NDASA Political Action Committee (PAC) and previously served as a Board Member of the Drug and Alcohol Testing Industry Association (DATIA). With over 30 years' experience in executive leadership and management of small, medium, and large companies, Jim has extensive knowledge and experience in marketing, sales, B2B relationships and Governmental affairs. He has been recognized for his entrepreneurial spirit and successfully founding several multi-million-dollar revenue-producing companies. Additional skills and experience include political campaign management and fundraising. He has been recognized as Entrepreneur of the Year, "Businessperson of the Year" and has served as a member of the board of directors of the Chamber of Commerce. He holds a degree from Seminole State College and is a graduate of the prestigious Executive Management Program from Cornell University. He has been a regular guest on CNN, Fox News, CBS News with Katie Couric and has appeared on the "Morning Joe" show on MSNBC. In 2018 he became a weekly guest on the Chris Ingram Radio Show, He is a supporter of various community charities, past President of the Rotary Club and is a Paull Harris Fellow. If you are looking to start a business or find solutions to the challenges your business is facing, Jim is ready to help.
John Burgos - Executive Vice President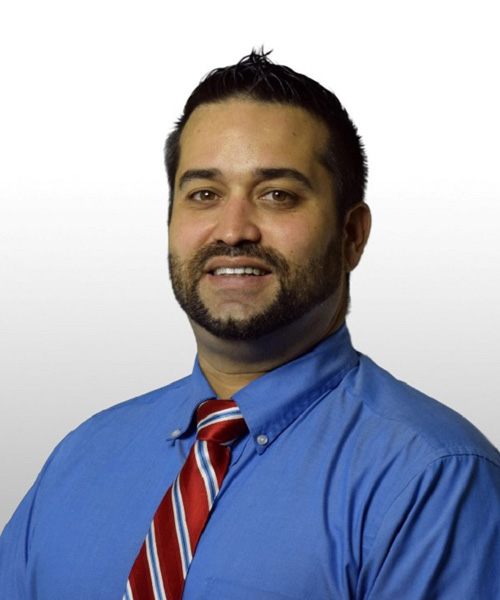 John currently serves as Executive Vice President of Accredited Drug Testing and Coastal Drug Testing. He has many years of experience in all aspects of the drug and alcohol testing industry and specializes in United States Department of Transportation (DOT) drug and alcohol testing requirements and part 40 regulations for all DOT modes including (FMCSA, FAA, FTA, FRA, USCG and PHMSA). John is able to assist TPA's, DER's, Employers and Individuals in the successful navigation of part 40 regulations as it relates to the successful implementation of your drug and alcohol testing program, program policies and procedures, selecting service agents and their roles, employee and supervisor training, Drug and alcohol testing requirements, record keeping requirements, and collection site security and integrity. John is a certified Collector Trainer through NDASA and is also a certified Train the Trainer for Breath Alcohol Technician by the Medical Education and Technology Institute. John currently serves as a member of the Board of Directors for the National Drug and Alcohol Screening Association. John is ready to help. Reach out: John@accrediteddrugtesting.com
*Training and consulting fees are charged by the hour, a specific project, or monthly retainer. Both Jim and John are available to travel to your place of business for training and consultation services. Members of the National Drug and Alcohol Screening Association and the Substance Abuse Program Administrators Association (SAPAA) receive a 10% discount for all training and consulting fees.