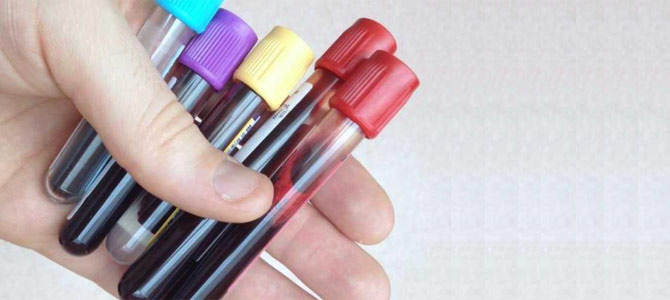 Laboratory/Clinical Testing
Lab/Clinical Testing
Wellness/Health - STD - Hormone - Allergy
Over 10,000 Local Testing Centers Nationwide
No Doctor Visit Or Insurance Required
Accredited Drug Testing provides confidential laboratory/blood analyzed testing services for medical and personal testing purposes including wellness/health, STD, hormone and other testing for prevention and early detection of diseases. Patients can directly schedule a laboratory test including blood and urinalysis at over 10,000 certified testing centers throughout the United States. (All Cities and States) Same day service is available and most testing centers are within minutes of your home or office.
Testing services include physician referral, collection of the specimen, complete laboratory analysis and confidential and secure result reporting.
** Patients who have high insurance deductibles, co-pays or do not have insurance can access important health and wellness testing by scheduling a confidential clinical test at any testing center by following the convenient scheduling process below.
The process to schedule a test in any city is fast and easy!
Step 1: Schedule/Order your test online at www.accrediteddrugtesting.com/lab-test-order or call our scheduling department at 800-221-4291. You do not need to visit a doctor to order a test.
Step 2: Provide confidential and secure patient information including the type of test, zip code of the location area you would like to take the test, make payment and you will receive a patient registration form by email where you can immediately proceed to the testing center. Same day service is available. Your test registration pass will have the testing location address and hours of operation.
Step 3: After your test has been analyzed by one of our national CLIA and FDA certified laboratories (Quest/ LabCorp) your results will be sent through a confidential, secure and encrypted portal to the email address that you provided. In the event that the test is non-negative, abnormal or other circumstances, a consultation with the referring physician is available.
Our laboratory testing locations nationwide provide a wide range of certified laboratory test analysis. Some test results can be affected by certain foods and medications. For this reason, people may be asked to not eat or drink for several hours before a laboratory test or to delay taking medications until after the test.
Common Lab Tests Performed At Our Testing Facilities Include:
Complete Wellness/Health Testing.
Complete STD Testing.
Complete Blood Count. This test, also known as a CBC, is the most common blood test performed.
Prothrombin Time. Also known as PT and Pro Time, this test measures how long it takes blood to clot.
Basic Metabolic Panel.
Comprehensive Metabolic Panel.
Lipid Panel.
Liver Panel.
Thyroid Stimulating Hormone.
Hemoglobin A1C.
Allergy Testing.
"When You Need A Test, Choose The Best"
Accredited Drug Testing, Inc.
800-221-4291