Drug & Alcohol Testing Centers, Christiansted,
Accredited Drug Testing Inc, is the nation's leading provider of drug, alcohol, occupational health, and DNA testing and has testing centers in Christiansted, and throughout the local area. Testing centers are within minutes of your home or office and same day service is available in most cases.
Drug and alcohol testing services are provided for employers and individuals and are administered for various reasons including Employment related such as pre-employment, random, post accident and reasonable suspicion, also US DOT-Part 40, Court Ordered, School and personal reasons.
Scheduling a drug, alcohol or any testing service at any of our Christiansted, testing facilities is simple and easy. Call (800)221-4291 or you may schedule a test online 24/7 by clicking below and receive your donor pass/registration form with the testing center address and instructions via email.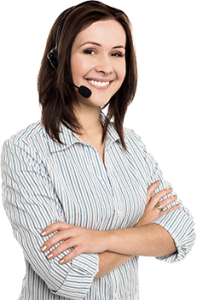 Customer Service Is Our #1 Priority- Our Drug Testing centers recognize that needing a drug, alcohol or occupational health test can be stressful at times. Accredited Drug Testing takes the stress out of a stressful situation and is available to answer any questions you may have and provide our services in a friendly, courteous and confidential manner. Call our scheduling department today at (800)221-4291.
Types of Drug Testing Methods Available
Our testing centers provide many types of drug testing methods, below is a brief description of each method choose the one that is right for your need.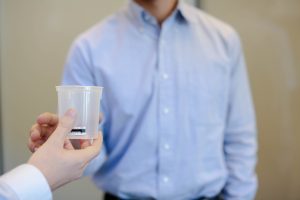 Urine Test - Urine - Accredited Drug Testing provides drug testing utilizing the Urine screening method. Urine drug testing can be screened for 5, 7, 9, 10, 12 and 15 panel screenings. Urine drug tests can also include an expanded opiates analysis. Same day service is available and testing centers are located in all cities and in most cases within minutes from your home or office. The detection period for a urine drug test is up to 3-5 days and results are reported in most cases in 2- 3 days.
The procedure for a urine drug test is simple. A donor provides a urine specimen in a cup to a drug testing collection specialist who will then seal the specimen cup, complete various documentation including a chain of custody form, have the donor initial the specimen cup seal, provide identification and upon completion of the collection and paperwork the specimen will be sent in a secure manner by Currier to the laboratory for testing.
Hair Drug Testing - Accredited Drug Testing can provide a drug test utilizing the Hair follicle drug test method and a Hair drug test can be tested for 5, 10, and 12 panel screenings. The detection period for a hair drug test is up to 90 days and results are reported in most cases in 3 -5 days.
The hair drug test is becoming more frequently used by employers, courts and other government agencies due to the fact that the window of detection for illegal drug use for a hair is up to 90 days. Many courts have begun accepting hair testing in place of urine or blood testing and hair testing has been determined to be legally and scientifically admissible evidence in a court of law.
A hair drug test is a simple process whereby a drug testing collection specialist cuts approximately 120 strands of hair from the head or a specific amount from the body and submits the hair to a certified laboratory for analysis. A hair follicle drug test can be screened for a 5 panel, 10 panel or 12 panel test and can also include expanded opiates. If a donor does not have 1 ½ inches of hair on their head, body hair can be utilized, however, if the donor is bald and has none or very little body hair, a hair drug test is not an available option, a urine or oral/saliva test should be utilized.
In addition to our standard drug test panels, opioid screening can be added to any drug test to determine the use and/or abuse of any prescription drugs.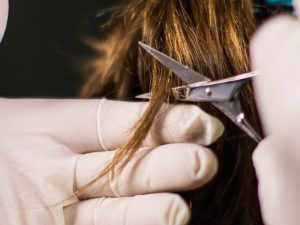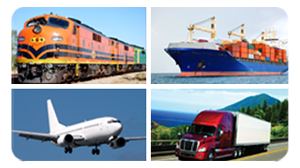 US DOT Testing and Part 40 Compliance - Accredited Drug Testing provides DOT drug testing for pre-employment, post-accident, reasonable suspicion and return to duty for companies or employees regulated and covered by 49 CFR Part 40 including FMCSA, USCG, FTA, FRA, FAA, PHMSA. The drug test required by the Department of Transportation is a 5-panel urine test, which must be analyzed by SAMHSA certified laboratory and verified by a Medical Review Officer (MRO).
Additional DOT services include:
-DOT Consortium Membership (random testing)
-DOT Supervisor Training
-MVR Reports
-DOT Drug Policy Development
-DOT Physicals
-DOT Breath Alcohol Testing
Our Christiansted, testing centers have certified DOT drug testing collection specialists who are trained in the proper collection of a DOT drug test.
The Opioid Overdose Crisis
Every day, more than 130 people in the United States die after overdosing on opioids. The misuse of and addiction to opioids—including prescription pain relievers, heroin, and synthetic opioids such as fentanyl—is a serious national crisis that affects public health as well as social and economic welfare. The Centers for Disease Control and Prevention estimates that the total "economic burden" of prescription opioid misuse alone in the United States is $78.5 billion a year, including the costs of healthcare, lost productivity, addiction treatment, and criminal justice involvement.
Roughly 21 to 29 percent of patients prescribed opioids for chronic pain misuse them.
Between 8 and 12 percent develop an opioid use disorder.
An estimated 4 to 6 percent who misuse prescription opioids transition to heroin.
About 80 percent of people who use heroin first misused prescription opioids.
Opioid overdoses increased 30 percent from July 2016 through September 2017 in 52 areas in 45 states.
The Midwestern region saw opioid overdoses increase 70 percent from July 2016 through September 2017.
Opioid overdoses in large cities increase by 54 percent in 16 states.
In the late 1990s, pharmaceutical companies reassured the medical community that patients would not become addicted to prescription opioid pain relievers, and healthcare providers began to prescribe them at greater rates. This subsequently led to widespread diversion and misuse of these medications before it became clear that these medications could indeed be highly addictive.3,4 Opioid overdose rates began to increase. In 2017, more than 47,000 Americans died as a result of an opioid overdose, including prescription opioids, heroin, and illicitly manufactured fentanyl, a powerful synthetic opioid.1That same year, an estimated 1.7 million people in the United States suffered from substance use disorders related to prescription opioid pain relievers, and 652,000 suffered from a heroin use disorder (not mutually exclusive)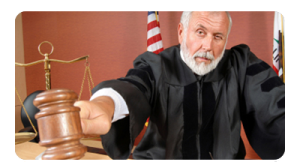 Court Ordered Testing - Accredited Drug Testing and our Christiansted, drug testing centers also provide drug and alcohol testing for probation and other court ordered testing requirements. Testing services include ETG alcohol testing and drug testing utilizing urine and hair methods. Test results can be sent directly to Probation Officers, Judges, Attorneys or other parties as required. Strict confidentiality is assured.
Alcohol Testing - Accredited Drug Testing and our Christiansted, testing centers provide alcohol testing including ETG testing in both urine and hair and Breath Alcohol Testing (BAT). Alcohol testing can be added to any drug test screening.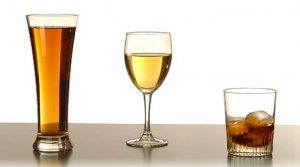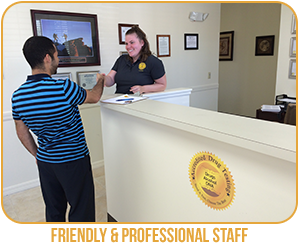 Testing Facilities Nationwide - In addition to our drug and alcohol testing centers in Christiansted, and the local area, Accredited Drug Testing has company owned and affiliated collection sites in all States and most cities to serve our clients' needs when traveling or employment related testing is required in multiple cities or States.
On-Site/Mobile Testing - Time Is Money!- Accredited Drug Testing provides On-Site drug testing services in all cities nationwide and can be used for construction sites, sporting events, job fairs and trucking/transportation companies, on site testing is available for DOT and NON-DOT regulated employers. In most cases, on-site mobile testing is cost effective when you have 10 or more employees needing to be drug or alcohol tested without leaving the job site.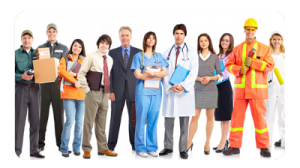 Employer testing/account setup - If you are an employer with at least 5 employees and would like to set up an account for future testing, it's simple and easy. Call us and speak with a client relations representative, (800)221-4291 it takes 5 minutes or less to complete. Account benefits include no setup fees, test discounts, invoicing, test status tracking and personalized customer service.
Does Your Company Have a Written Drug Policy? - Employee Drug & alcohol testing is utilized best when conducted in conjunction with a clear, written drug policy that is shared with all employees, along with employee education about the dangers of alcohol and drug abuse, supervisor training on the signs and symptoms of alcohol and drug abuse, and an Employee Assistance Program (EAP) to provide help for employees who may have an alcohol or drug problem. If your company does not have a written drug and alcohol policy or your current policy needs to be revised, Accredited Drug Testing specializes in the development and implementation of an employer's drug and alcohol policy which complies with state and federal law.
DNA Testing Services -Accredited Drug Testing provides DNA testing at testing centers Nationwide for paternity, immigration, and family relationship purposes. DNA testing centers are located in most cities and within minutes of your home or office.
DNA testing can provide an accurate determination of the probability of paternity at 99% more of who the child's biological father or mother is. The initial DNA test takes only a few minutes at the testing center and involves the swabbing of the child and alleged fathers mouth, which will provide saliva to be analyzed by a certified laboratory. Our DNA results are analyzed by a certified AABB laboratory and can be used in a legal proceeding to determine paternity or child custody related issues.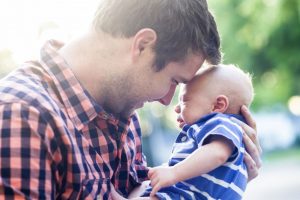 When you need a test, choose the best!
Alcohol Testing Christiansted, Services
(800)221-4291
For more information regarding the effects of drug abuse – Click Here
For more information on a drug free work place – Click Here
Related Regional Locations
Local Area Info: Christiansted, U.S. Virgin Islands
Christiansted, U.S. Virgin Islands is the largest town on Saint Croix, one of the main islands composing the United States Virgin Islands, a territory of the United States of America. It is a former capital of the Danish West Indies and home to the Christiansted National Historic Site. Christiansted as of 2004, had a population of about 3,000. The 2000 census population of the town was 2,637; that of the larger sub-district was 2,865.
The town was founded by Frederick Moth after he was made governor of St. Croix in 1733. Departing from St. Thomas, Capt. Moth's party had cleared a space for Fort Christianswaern by 5 Sept. In a ceremony next to this fort on 8 Jan. 1734, the French formally handed over the island to the Danes in the form of the Danish West India and Guinea Company. The island was to be allotted 300 plantations, 215 for sugar and the remainder for cotton. The plantations surveyed were 3000 feet by 2000 feet. In addition, the company established a sugar refinery and distillery. The fort was completed by 1740. The 1742 census listed 120 sugar plantations, 122 cotton plantations, and 1906 slaves compared to about 300 Englishmen and 60 Danes. By 1743 the island had a hospital and in 1745, the number of slaves had increased to 2878. By 1754, the town included 83 "white inhabitants", "each of whom owned from a single slave to sixty-six of them," according to Westergaard. Total slaves on the island had increased to 7566.
Christiansted has preserved the 18th-century Danish-style buildings constructed by African slaves. Solid stone buildings in pastel colors with bright red tile roofs line the cobblestone sidewalks, adding a touch of 18th-century European architectural style. Because the town was constructed by African slaves, there are many African influences in Christiansted's design as well, making it one of the few "African-Danish" towns in the world. The town's symmetry, with streets running at right angles to the waterfront, makes it popular for walking tours. The commercial area centers on King and Company streets, adjacent to the Christiansted National Historic Site. The residential area, including portions that were originally settlements for free blacks, extends inland and uphill from the commercial area.