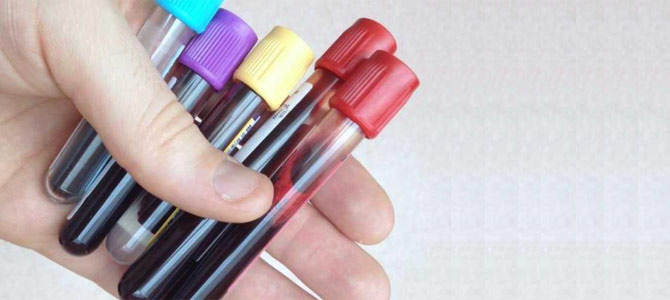 STD Testing Centers
Alleyton, TX
Same Day Service
No Doctor Visit Or Insurance Required
Accredited Drug Testing provides multiple STD tests at our Alleyton, Texas testing centers for individuals who may have been exposed to or showing symptoms of an STD. Millions of Americans have some form of an STD and our testing is provided in a confidential manner. STD tests at our Alleyton, TX locations may be ordered for one specific type of test or you may order a multiple panel screening which includes several STD tests. Same day service is available, and we have multiple Alleyton, Texas STD testing centers within minutes of your home or office. All testing information and results are confidential.
Testing services include physician referral, collection of the specimen, complete laboratory analysis and confidential and secure result reporting.
** Patients who have high insurance deductibles, co-pays or do not have insurance can access important health and wellness testing by scheduling/Ordering a confidential clinical test through Accredited Drug Testing By Phone or On-line.
The process to schedule a lab/blood test in Alleyton, Texas is fast and easy!
Step 1: Schedule/Order your test online at www.accrediteddrugtesting.com/lab-test-order or call our scheduling department at 800-221-4291. You do not need to visit a doctor to order a test.
Step 2: Provide confidential and secure patient information including the type of test, zip code of the location area you would like to take the test and payment information (self-pay).

When completed you will receive a patient registration form by email where you can immediately proceed to the testing location in the Alleyton, Texas area. Same day service is available and your registration pass will have the testing location address and hours of operation.
Step 3: After your test has been analyzed by one of our nationally CLIA and FDA certified laboratories (Quest/ LabCorp) your results will be sent through a confidential, secure and encrypted portal to the email address that you provided. In the event that the test is non-negative, abnormal or other circumstances, a consultation with the referring physician is available.
STD Definitions/Descriptions
STD stands for Sexually Transmitted Disease, also known as STI or Sexually Transmitted Infection, meaning that these diseases are most often, but not exclusively, spread by sexual intercourse.
STDs are passed from one person to another through sexual activity which can include vaginal intercourse, anal intercourse and/or anal intercourse. Though not as common, STDs can also be transmitted through intimate physical contact such as heavy petting.
STDs do not always cause symptoms, or they may only cause mild symptoms. This makes it very possible to have an infection and not know it. Therefore, if you are sexually active it is important to get tested at least once a year. You will find the most common types of STD and STI testing below.
HIV - HIV is a sexually transmitted disease (that can be spread outside of sexual contact) known as Human Immunodeficiency Virus (HIV). It is the virus that causes AIDS and interferes with the body's ability to fight infections.
Herpes 1 and 2 - Herpes is an infection caused by HSV (herpes simplex virus). This virus affects the external genital, anal region, mucosal surfaces and skin in other parts of the body. There are two types of herpes simplex viruses: HSV-1 9 herpes type 1, or oral herpes) and HSV-2 (herpes type 2, or genital herpes).
Gonorrhea - Gonorrhea is a common sexually transmitted disease that can cause infections in the genitals, rectum and throat for both men and women. If untreated it can cause serious health issues, however, if it is caught in time it can be cured with the right medicine.
Chlamydia - Chlamydia is a common sexually transmitted disease that may not show symptoms. However, those that do show symptoms may experience genital pain and discharge from the vagina or penis. If left untreated it can cause damaging effects to the woman's reproductive system.
Syphilis - Syphilis is a sexually transmitted disease that develops in different stages. The first stage involves a painless sore on the genitals, rectum or mouth. After that initial sore heals, the second stage is a rash. Then, there are no symptoms until years later which is the final stage - damaged brain, nerves, eyes and/or heart.
Many STDs can be easily cured with medication, so you can just finish your treatment and get on with your life. And even though some STDs can't be cured, there are lots of ways to treat your symptoms and prevent you from giving your STD to anyone you have sex with.
People with STDs can be in relationships, have sex, and live totally normal lives. Most people get an STD at least once, and millions are living with STDs now. Having an STD is nothing to feel ashamed of, and it doesn't mean you're "dirty" or a bad person , it just means you're a pretty normal human who got an infection. The reality is that STDs can happen to anybody who's ever been sexual with someone, which is almost everybody on earth. And a few STDs can be spread in non-sexual ways, too.
Accredited Drug Testing can schedule your STD test at an Alleyton, Texas testing facility in a confidential, friendly and professional manner. Call us today!
"When You Need A Test, Choose The Best"
AccreditedDrugTesting.Com
800-221-4291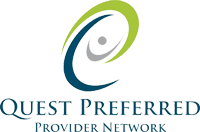 Alleyton is an unincorporated community in central Colorado County, in the U.S. state of Texas. It adjoins Columbus, Texas.
Alleyton is located about 405 meters north of the Colorado River at its closest point. It is 3 miles (5 km) east of Columbus on south Interstate 10. It is bounded on the north by I-10, the south and west by Alleyton Road, and the east by FM-102. Alleyton's elevation stays at approximately 57 meters with a seven-meter decline to the river.
In 1821, the area which would become Alleyton - prehistorically settled by Native Americans - was happened upon by Rawson Alley. Alley was a pioneer settler born to Thomas Alley in 1793, who later surveyed the land which would become the headquarters of Stephen F. Austin's colony. He was granted a league and a half as one of the Old Three Hundred of Austin's colony. This land, five miles south of Columbus, would become Alleyton.
Abraham, John, Thomas, and William Alley (Rawson's brothers) joined him the next year. By 1859, 37 years after the Alleys moved to the area, a railway was extended to meet the property. William donated some of his land for the makings of a town center and was likely responsible for the extension of the railroad.
Were you looking, instead, for:
Related Regional Locations