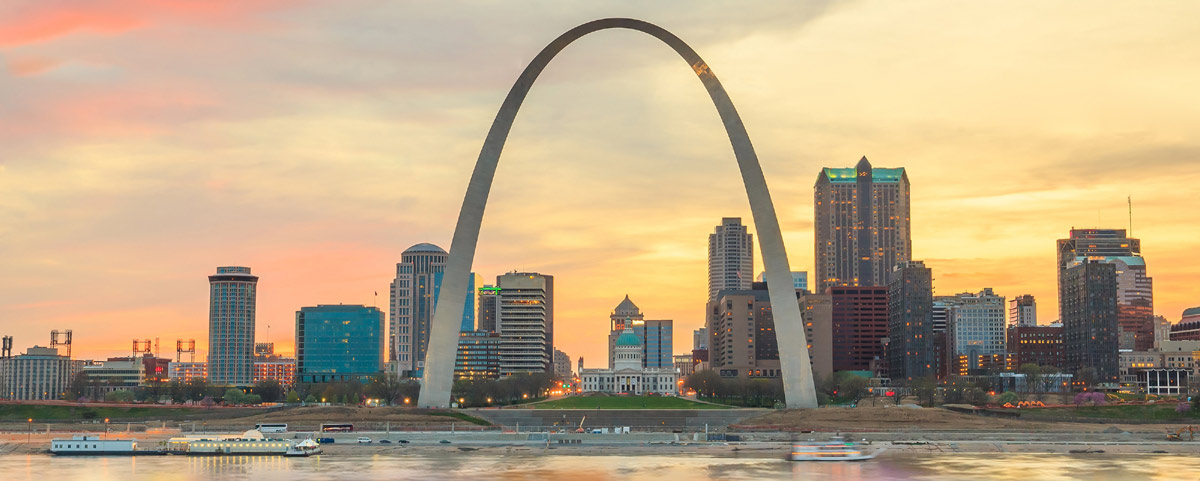 Saint Louis Drug Testing
Local Drug Testing Centers in St. Louis, Missouri
Pre employment – Random – Court Ordered – Probation – Post Accident
In Saint Louis, Missouri, Accredited Drug Testing provides drug and alcohol testing for employers and individuals in over 35 local drug and alcohol testing centers. Our local St. Louis drug and alcohol testing locations provide a wide range of drug testing options, such as Department of Transportation (DOT) and non-DOT urine drug tests, breath alcohol tests, EtG alcohol tests, and hair drug testing. Whether you need drug and alcohol testing for your employees, yourself, or a family member, you can rest assured that the staff of Accredited Drug Testing in Saint Louis, Missouri will provide accurate and confidential results and all tests are analyzed at a SAMHSA Certified Lab and reviewed by our in-house Medical Review Officer (MRO). All St. Louis drug testing locations require an authorization form and photo ID for testing, register today by clicking the schedule button below or call and speak to one of our drug testing specialists at (800) 221-4291.
Saint Louis Drug Testing Locations
9950 Kennerly Rd
St Louis, MO 63128
28 Ronnies Plz
Saint Louis, Mo 63126
6555 Chippewa Street
St. Louis, MO 63109
40 N Kingshighway
Saint Louis, Mo 63108
904 Edmond St
Saint Joseph, MO 64501
5506 Corporate Dr
Saint Joseph, MO 64507
3100 Market St
Saint Louis, MO 63103
6542 Manchester Ave
Saint Louis, MO 63139
8340 N Broadway
Saint Louis, MO 63147
3100 Market St
Saint Louis, MO 63103
Drug Testing in Missouri
If you are a State, Federal or local government employer or individual then drug testing is required for those entities. However, in Missouri there is no State required drug testing statute and if employers wish to challenge workman's compensation claims, they must maintain and meet certain drug testing requirements which are outlined in the Substance Abuse and Mental health Services (SAMHSA) and health and human services guidelines. Employers are encouraged to maintain a comprehensive drug free workplace program with written policies and procedures to take advantage of unemployment compensation reduction and denial.
St. Louis Drug Testing Statistics
Illegal Drug Use - In the St. Louis metropolitan area there is an annual average of 354,000 persons aged 12 or older used an illicit drug in the past year. This represents 15.4 percent of the Metropolitan population, which was higher than the rate in the State of Missouri (13.5 percent) but similar to the rate for the Nation as a whole (14.7 percent) The rate of marijuana use in the past year was 11.6 percent, which was higher than the rate in Missouri (10.0 percent).
The rate of nonmedical use of prescription-type pain relievers was 5.4 percent and was similar to the rates in the State of Missouri and in the Nation as a whole.
DOT Drug Testing Services in St Louis
Accredited Drug Testing provides DOT drug and alcohol testing for all DOT regulated employers and safety sensitive individuals throughout St. Louis and the surrounding areas. We recommend when searching for a drug testing provider for DOT regulated drug testing in St. Louis, you ensure that the program will meet the minimum requirements of a DOT regulated drug test.
St. Louis DOT Services Include
DOT Compliant drug and alcohol testing services
DOT Random Drug Testing Program (Consortium)
DOT Policy Development
DOT Physicals
MVR Reports
DOT Reasonable Suspicion Supervisor Training
Clearinghouse Services
SAMHSA Certified Lab
MRO Services
Full c/TPA Services
Personal Drug Testing Services in St. Louis
ADT provides drug and alcohol testing services for individuals in need of a drug or alcohol test. No matter what the reason for testing is, our customer service representatives are ready to serve your needs. There is no need for doctors' orders or to open an account, simply register online or call us today, select your specific drug and/or alcohol test and receive your authorization for via email to walk in and begin the drug testing process. Same day service is available in most cases and with over 35 locations in the St. Louis metropolitan area, we will be able to assist in a convenient, cost effective and confidential manner.
What types of Drug Testing is Available in St Louis?
Our St. Louis drug testing locations provide urine, hair and blood drug testing services. Whether you need workplace drug testing for both Regulated and non-regulated employers or drug screening for personal or court proceedings, Accredited Drug Testing can assist. Test results will vary based on the type of specimen collected (urine, hair, blood), laboratory procedures and MRO verification process. We are available to answer any questions about the drug testing process whether you are testing for pre-employment, random testing, substance abuse testing, post-accident testing, reasonable suspicion testing, or for signs of drug abuse.
Wellness Testing in St. Louis
Accredited Drug Testing also offers Basic wellness lab testing for employers and individuals which will assist you in screening for potential red flags that could compromise your overall health. We can assist you with taking back control of your health by regularly testing basic functions. Some examples of testing include, liver tests, kidney tests, thyroid, and Glucose testing. The process is fast and easy simply order your test online or over the phone. We provide you with the doctor's order and authorization form to walk-In for your laboratory blood draw.
About St Louis Missouri
St. Louis was founded in 1764 as a French fur-trading village by Pierre Laclede. He named the city "St. Louis" for King Louis IX, the crusader king who was the patron saint of Laclede's then ruler King Louis XV. Other interesting facts about the Gateway City. St. Louis spans along 19 miles of the Mississippi River shoreline just 12 miles south of the confluence of the Mississippi and Missouri rivers.
The city of St Louis features more free major visitor attractions than anywhere in the U.S. outside of Washington D.C. Some examples include: The Saint Louis Art Museum, Science Center, and Zoo, History Museum, Museum of Westward Expansion, Anheuser-Busch Brewery, Laumeier Sculpture Park, City garden and many other sites are open free of charge. Saint Louis University is one of the nation's oldest and most prestigious Catholic universities and for more than 200 years, it has been providing students with a rigorous, transformative education of the whole person.
Featured Attractions in Saint Louis
The Saint Louis Zoo, considered one of the finest in the world, was a pioneer in the use of open enclosures, placing animals in natural environments without bars. Marlin Perkins was the Zoo's most famous curator.
The Gateway Arch is a memorial to Thomas Jefferson and the historic role St. Louis played as the Gateway to the West. Designed by Finnish American architect, Eero Saarinen, construction of the stainless steel Arch was completed in 1965.
The 1904 World's Fair in St. Louis introduced the ice cream cone and iced tea to the world, and hot dogs and hamburgers were popularized at the event. Buster Brown children's shoes were introduced at the Fair, along with the turnstile.
In 1927, a group of St. Louis businessmen gave financial backing to the first solo transatlantic flight from New York to Paris. The pilot was Charles Lindbergh and the plane was named "The Spirit of St. Louis."
St. Louis' Old Courthouse was the scene of Dred Scott's historic slavery trial in 1847, which focused national attention on the slavery issue. Scott won his case in St. Louis, but the decision was overturned in the U.S. Supreme Court in 1857. The court ruled that Scott was not a citizen and therefore not entitled to sue. The decision served as a flashpoint for the start of the Civil War. After the decision, Scott and his wife Harriett were freed by their owner. Scott died in 1858.
St. Louis is hosting the National Drug and Alcohol Screening Association (NDASA) Annual Conference and Trade Show on May 25-27th, 2021, where drug and alcohol testing professionals will attend to discuss important drug and alcohol testing issues that impact, employers and individuals who provide drug testing services in St. Louis, Missouri and throughout the United States.
Sources:
The NSDUH Report Brief: Substance Use and Mental Disorders in the St. louis Metropolitan Statistical Area. https://www.samhsa.gov/data/sites/default/files/NSDUHMetroBriefReports/NSDUHMetroBriefReports/NSDUH-Metro-St-Louis.pdf