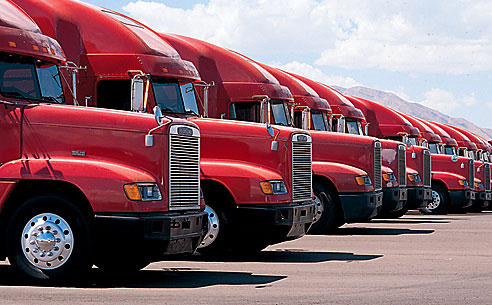 On Monday January 6, 2020 employers, owner operators and CDL drivers nationwide were experiencing difficulties accessing the FMCSA clearinghouse website. With the overwhelming amount of traffic, many individual's may have been experiencing difficulties.  The Federal Motor Carrier Safety Administration (FMCSA) is providing temporary relief to employers who are trying to hire new truck drivers but are unable to complete required background checks in the Drug & Alcohol Clearinghouse.
The FMCSA has stated on their website the following notice:
"If you are an employer currently experiencing technical difficulties accessing the Clearinghouse and are unable to conduct required pre-employment queries, you may hire a driver using solely the procedures set forth in 49 CFR 391.23(e)," the agency states in an alert posted on the clearinghouse website. "Once FMCSA has determined and announced that users are able to access the Clearinghouse, pre-employment queries must also be conducted as required by section 382.701(a)."
Pre-employment queries along with annual queries for all currently employed drivers, became a federal requirement for carriers as of Jan. 6, 2020. However, the system began crashing over the past several days due to a large influx of registrations and query requests.
Employers should register as soon as possible in the FMCSA Clearinghouse.  Here are some helpful hints for the employer registration process.  Employers should request a user role in the portal prior to accessing and registering for the clearinghouse.  Employers should ensure that they have an FMCSA portal account or PIN number sent from the Department of Transportation to allow for a smooth registration process.
If you require assistance with clearinghouse registration or c/TPA services contact Accredited Drug Testing at (800)221-4291.