Ohiopyle, Pennsylvania Drug and Alcohol Testing
Accredited Drug Testing Inc (ADT) offers Ohiopyle drug testing, Ohiopyle alcohol testing and Ohiopyle DNA testing at many locations in the Ohiopyle, PA area for employers and individuals in need of a drug, alcohol or DNA test. In addition, most Ohiopyle Drug Testing locations are within minutes of your home or office. Testing locations are open for DOT and NON-DOT drug and alcohol testing.
Testing locations do not accept payment and require a test registration/donor pass to conduct a drug, alcohol or DNA test. You must call (800) 221-4291 to register or online for the test. No appointment is needed, but a test registration is required.
Ohiopyle Drug Testing locations
For additional testing center locations in the State of Pennsylvania, please call (800) 221-4291
With our talented team of drug testing technicians, you can always count on receiving a professional and knowledgeable experience delivered each time with the utmost respect for confidentiality.
Every day we work closely with companies of all sizes and all industries, as well as with third party administrators and individuals in need of an Ohiopyle drug test. Our comprehensive portfolio of Ohiopyle drug testing and Ohiopyle alcohol screening services is designed to always meet your testing needs.
Our service of Ohiopyle drug testing, alcohol testing and DNA testing is designed to be your "One Stop Shopping" for all of your Ohiopyle drug testing needs.
Ohiopyle Drug Testing Services
`
The ADT Ohiopyle drug testing centers provides a wide variety of standard drug and alcohol tests, as well as customized drug screening to meet a specific need. Our standard drug test is a 5 panel, 9 panel, 10 panel, 11 panel and 12 panel screen which can also be expanded to look for additional opiates, prescription drugs, K2, spice and bath salts. If you are not sure of what particular Ohiopyle drug test you need, please speak with one of our trained professionals to review some of the many options available to you at our Ohiopyle Accredited Drug Testing centers. Our Pennsylvania drug testing centers are located throughout the state and our ADT staff members are committed to providing affordable, convenient and confidential drug, alcohol and DNA testing services.
Related Regional Locations
Local Ohiopyle Information
Local Area Info: Ohiopyle, Pennsylvania
Ohiopyle is a borough in Fayette County, Pennsylvania, United States. The population was 59 at the 2010 census. While Ohiopyle has a tiny year-round population, it is often filled with tourists on the weekend, who come for the outdoor recreation opportunities at the surrounding Ohiopyle State Park, as well as the Great Allegheny Passage bicycle trail which connects with the Chesapeake and Ohio Canal towpath trail to form a continuous 335-mile off-road trail from Pittsburgh, Pennsylvania to Washington, D.C. The borough of Ohiopyle is served by the Uniontown Area School District.
The first known group of people to inhabit the Ohiopyle area were the Monongahela, a clan of the Mound Builders. These Native Americans disappeared from the scene just as European colonists were beginning to arrive in North America. As the east coast was settled, the Native Americans who lived closer to the Atlantic Ocean were exterminated or forced to flee to the west. Various tribes inhabited the Ohiopyle area at this time, preceding their ultimate removal following the French and Indian War. One of the few remnants of American Indian culture that can be found in the area is in the name. "Ohiopyle" is derived from the Lenape phrase ahi opih?le which means 'it turns very white', referring to the frothy waterfalls.
The colonial powers of New France and the British Thirteen Colonies fought for control of the trading routes in the Ohio River Valley in what was at the time the northwestern frontier of America. The French were the first to explore the upper reaches of the Ohio and Mississippi River valleys. They built several forts in what is now western Pennsylvania, including Fort Duquesne in what is now Pittsburgh. Fort Duquesne was built on the remains of Fort Prince George which the French had seized from the British. George Washington was sent by the colonial governor of Virginia to try to retake the all-important fort at the confluence of the Allegheny and Monongahela Rivers. He was on two expeditions that passed through the Ohiopyle area. Washington tried to use the Youghiogheny River as a means to reach Fort Duquesne quickly, but was forced to abandon the river passage by the waterfalls in the Ohiopyle area. Still Washington pressed on to the Pittsburgh area. His troops encountered and routed a small party of French soldiers in the Battle of Jumonville Glen. One of these soldiers escaped to Fort Duquesne. Washington was forced to quickly build a fort to prepare for the oncoming French attack. Fort Necessity is just to the southwest of Ohiopyle State Park. The colonial forces of Washington were overwhelmed by the French and their Indian allies in the Battle of the Great Meadows at Fort Necessity. These battles are considered the opening shots of the French and Indian War which would spread to the Old World and become the Seven Years' War. The loss at Fort Necessity marked Washington's only military surrender. The British ultimately won the French and Indian war and the French were forced to leave western Pennsylvania.
View all Pennsylvania locations.
Ohiopyle Employee Drug Testing
Businesses that utilize an employee drug testing program are commonly referred to as a Drug Free Workplace. However, many times companies do not fully qualify as a Drug Free Workplace because the drug testing program which they use does not have all of the components which make up a true Drug Free Workplace.
The benefits of being a true Drug Free Workplace can include but are not limited to:
Enhanced Employee Performance
Reduced Job Related Accidents
Reduced Employee Absenteeism

Lower Workers Compensation Rates
Improved Employee Moral
Customer Satisfaction
In addition, many companies regardless of size report that being a Drug Free Workplace has increased the quality of job applicants and improved the overall workplace environment.
Also many states such as Pennsylvania, Georgia, Kentucky, Mississippi, Tennessee, South Carolina, Virginia, Wyoming, Ohio, Alabama, Arkansas, Washington provide by law a discount on workers compensation insurance rates provided a business qualifies as a Drug Free Workplace in accordance with state law.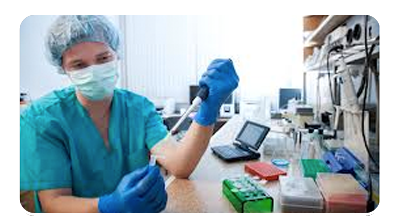 States Which Provide Workers Compensation Discounts for Drug Free Workplace Programs
| | | |
| --- | --- | --- |
| Alabama 5% | Arkansas 5% | Pennsylvania 5% |
| Kentucky 5% | Misissippi 5% | Ohio 5% |
| Tennessee 5% | Virginia 5% | Washington 5% |
In addition to the States listed above, New York, Idaho, Hawaii and many other States also offer Workers Compensation Insurance discounts for employers who qualify as a drug free workplace. Discounts are based on individual program requirements and have no fixed rate.
Accredited Drug Testing Inc will work with your insurance agent to insure that any available discounts are provided for implementing and properly maintaining a drug free workplace.
Any company can benefit by being a Drug Free Workplace regardless of the number of employees but it is crucially important that any business that wishes to be a Drug Free Workplace maintain the program properly.
A properly maintained Drug Free Workplace should include the following:
A written Drug Free Workplace Policy
Employee Drug Testing
Employee Education

Supervisor Training
Employee Assistance Program(EAP)
Drug Free Workplace Signage
Studies have shown that substance abuse among employees has serious repercussions for both the working environment and the economic success of the business. As a result of drug and alcohol abuse, employers see increased costs related to medical fees, absenteeism and overall productivity.
Ohiopyle companies regardless of size wishing to implement a Drug Free Workplace can contact Accredited Drug Testing and ADT can schedule all drug tests and manage the entire Pennsylvania Drug Free Workplace program for our clients. Simply speak with an ADT drug testing representative and tell them you are interested in our Ohiopyle drug testing services and programs.
When it comes to employee drug testing, we recognize the importance of convenience and confidentiality. For that reason, we offer online scheduling and delivery of test results, which allow employers to utilize our services from the convenience of their office.
In addition, we also provide Mobile Drug Testing that brings our Ohiopyle drug testing services right to your place of business. These on-site services are able to ensure maximum employee participation as well as minimum disruption to the work day. (Additional fees may apply).
Ohiopyle Alcohol Testing
In addition to offering Ohiopyle drug testing in , ADT also offers urine, saliva, breath and ETG alcohol testing for DOT and NON-DOT requirements.
Ohiopyle DOT Drug & Alcohol Testing
As a National drug and alcohol testing company, the staff of Accredited Drug Testing Inc is certified and qualified in DOT drug and alcohol testing collections and our in-house staff are fully knowledgeable of DOT 49 CFR Part 40. All DOT tests include test collections by a qualified ADT technician, SAMHSA certified laboratory analysis and verification by a qualified Medical Review Officer. Accredited Drug Testing provides DOT required 5 panel urine tests, breath alcohol tests, consortium/random pool membership and all Federal Chain of Custody documents. If you need a DOT drug or alcohol test, simply call the ADT office and speak with one of our DOT drug testing specialists.
To review DOT 49 CFR Part 40 Drug and Alcohol Regulations - Click Here.
ADT can schedule and manage all of your DOT and NON-DOT drug testing needs Nationwide, anywhere and at anytime.
Additional Services-Background Checks and Physicals
In addition, to Ohiopyle drug testing, Ohiopyle alcohol testing and Ohiopyle DNA testing, Accredited Drug Testing Inc also provides background checks for employers conducting employee screenings.
Accredited Drug Testing also provides Department of Transportation (DOT) physicals for CDL truck drivers(49 CFR, Part 40) or companies in need of Return To Duty or Job Fitness exams.
"One Stop Shopping" for all of your Ohiopyle, PA Drug Testing Needs
If you are a HR/Office manager needing employee drug testing, a school, government agency or simply an individual in need of a drug or alcohol test, Accredited Drug Testing Inc provides drug testing for pre-employment, random, reasonable suspicion, return to duty, post accident, court ordered or any other drug testing need, Call Accredited Drug Testing today (800)221-4291