Doucette, Texas Drug and Alcohol Testing
Accredited Drug Testing Inc (ADT) offers Doucette drug testing, Doucette alcohol testing and Doucette DNA testing at many locations in the Doucette, TX area for employers and individuals in need of a drug, alcohol or DNA test. In addition, most Doucette Drug Testing locations are within minutes of your home or office. Testing locations are open for DOT and NON-DOT drug and alcohol testing.
Testing locations do not accept payment and require a test registration/donor pass to conduct a drug, alcohol or DNA test. You must call (800) 221-4291 to register or online for the test. No appointment is needed, but a test registration is required.
Doucette Drug Testing locations
1100 W BLUFF ST 3.0 miles
1100 W BLUFF ST
WOODVILLE
,
TX
75979
Categories: WOODVILLE TX
For additional testing center locations in the State of Texas, please call (800) 221-4291
With our talented team of drug testing technicians, you can always count on receiving a professional and knowledgeable experience delivered each time with the utmost respect for confidentiality.
Every day we work closely with companies of all sizes and all industries, as well as with third party administrators and individuals in need of an Doucette drug test. Our comprehensive portfolio of Doucette drug testing and Doucette alcohol screening services is designed to always meet your testing needs.
Our service of Doucette drug testing, alcohol testing and DNA testing is designed to be your "One Stop Shopping" for all of your Doucette drug testing needs.
Doucette Drug Testing Services
`
The ADT Doucette drug testing centers provides a wide variety of standard drug and alcohol tests, as well as customized drug screening to meet a specific need. Our standard drug test is a 5 panel, 9 panel, 10 panel, 11 panel and 12 panel screen which can also be expanded to look for additional opiates, prescription drugs, K2, spice and bath salts. If you are not sure of what particular Doucette drug test you need, please speak with one of our trained professionals to review some of the many options available to you at our Doucette Accredited Drug Testing centers. Our Texas drug testing centers are located throughout the state and our ADT staff members are committed to providing affordable, convenient and confidential drug, alcohol and DNA testing services.
Related Regional Locations
Local Doucette Information
Local Area Info: Red tide
Red tide is a common name for algal blooms, which are large concentrations of aquatic microorganisms, such as protozoans and unicellular algae (e.g. dinoflagellates and diatoms). The upwelling of nutrients from the sea floor, often following massive storms, provides for the algae and triggers bloom events. Harmful algal blooms can occur worldwide, and natural cycles can vary regionally.
The growth and persistence of an algal bloom depends on wind direction and strength, temperature, nutrients, and salinity. Red tide species can be found in oceans, bays, and estuaries, but they cannot thrive in freshwater environments. Certain species of phytoplankton and dinoflagellates found in red tides contain photosynthetic pigments that vary in color from brown to red. When the algae are present in high concentrations, the water may appear to be discolored or murky. The most conspicuous effects of red tides are the associated wildlife mortalities and harmful human exposure. The production of natural toxins such as brevetoxins and ichthyotoxins are harmful to marine life.
Red tides occur naturally off coasts all over the world. Marine dinoflagellates produce ichthyotoxins, but not all red tides are harmful. Where red tides occur, dead fish wash up on shore for up to two weeks after a red tide has been through the area. In addition to killing fish, the toxic algae contaminate shellfish. Some mollusks are not susceptible to the toxin, and store it in their fatty tissues. Shellfish consume the organisms responsible for red tide and concentrate saxitoxin (produced from these organisms) in their tissues. Saxitoxin blocks sodium channels and ingestion can cause paralysis within 30 minutes. Other animals that eat the shellfish are susceptible to the neurotoxin, leading to neurotoxic shellfish poisoning and sometimes even death. Most mollusks and clams filter feed, which results in higher concentrations of the toxin than just drinking the water. Scaup, for example, are diving ducks whose diet mainly consists of mollusks. When scaup eat the filter-feeding shellfish that are concentrated with high levels of the red tide toxin, their population becomes a prime target for poisoning. However, even birds that do not eat mollusks can be affected by simply eating dead fish on the beach or drinking the water. The toxins released by the blooms can kill marine animals including dolphins, sea turtles, birds, and manatees. Fish such as Atlantic herring, American pollock, winter flounder, Atlantic salmon, and cod were dosed orally with these toxins in an experiment. Within minutes of receiving doses of the toxin, fish started to exhibit a loss of equilibrium and began to swim in an irregular, jerking pattern followed by paralysis and shallow, arrhythmic breathing and eventually death after about an hour. Scientists concluded that the toxic red tide had negative effects on fish that were exposed to it.
Doucette Employee Drug Testing
Businesses that utilize an employee drug testing program are commonly referred to as a Drug Free Workplace. However, many times companies do not fully qualify as a Drug Free Workplace because the drug testing program which they use does not have all of the components which make up a true Drug Free Workplace.
The benefits of being a true Drug Free Workplace can include but are not limited to:
Enhanced Employee Performance
Reduced Job Related Accidents
Reduced Employee Absenteeism

Lower Workers Compensation Rates
Improved Employee Moral
Customer Satisfaction
In addition, many companies regardless of size report that being a Drug Free Workplace has increased the quality of job applicants and improved the overall workplace environment.
Also many states such as Texas, Georgia, Kentucky, Mississippi, Tennessee, South Carolina, Virginia, Wyoming, Ohio, Alabama, Arkansas, Washington provide by law a discount on workers compensation insurance rates provided a business qualifies as a Drug Free Workplace in accordance with state law.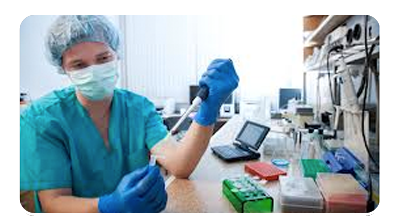 States Which Provide Workers Compensation Discounts for Drug Free Workplace Programs
| | | |
| --- | --- | --- |
| Alabama 5% | Arkansas 5% | Texas 5% |
| Kentucky 5% | Misissippi 5% | Ohio 5% |
| Tennessee 5% | Virginia 5% | Washington 5% |
In addition to the States listed above, New York, Idaho, Hawaii and many other States also offer Workers Compensation Insurance discounts for employers who qualify as a drug free workplace. Discounts are based on individual program requirements and have no fixed rate.
Accredited Drug Testing Inc will work with your insurance agent to insure that any available discounts are provided for implementing and properly maintaining a drug free workplace.
Any company can benefit by being a Drug Free Workplace regardless of the number of employees but it is crucially important that any business that wishes to be a Drug Free Workplace maintain the program properly.
A properly maintained Drug Free Workplace should include the following:
A written Drug Free Workplace Policy
Employee Drug Testing
Employee Education

Supervisor Training
Employee Assistance Program(EAP)
Drug Free Workplace Signage
Studies have shown that substance abuse among employees has serious repercussions for both the working environment and the economic success of the business. As a result of drug and alcohol abuse, employers see increased costs related to medical fees, absenteeism and overall productivity.
Doucette companies regardless of size wishing to implement a Drug Free Workplace can contact Accredited Drug Testing and ADT can schedule all drug tests and manage the entire Texas Drug Free Workplace program for our clients. Simply speak with an ADT drug testing representative and tell them you are interested in our Doucette drug testing services and programs.
When it comes to employee drug testing, we recognize the importance of convenience and confidentiality. For that reason, we offer online scheduling and delivery of test results, which allow employers to utilize our services from the convenience of their office.
In addition, we also provide Mobile Drug Testing that brings our Doucette drug testing services right to your place of business. These on-site services are able to ensure maximum employee participation as well as minimum disruption to the work day. (Additional fees may apply).
Doucette Alcohol Testing
In addition to offering Doucette drug testing in , ADT also offers urine, saliva, breath and ETG alcohol testing for DOT and NON-DOT requirements.
Doucette DOT Drug & Alcohol Testing
As a National drug and alcohol testing company, the staff of Accredited Drug Testing Inc is certified and qualified in DOT drug and alcohol testing collections and our in-house staff are fully knowledgeable of DOT 49 CFR Part 40. All DOT tests include test collections by a qualified ADT technician, SAMHSA certified laboratory analysis and verification by a qualified Medical Review Officer. Accredited Drug Testing provides DOT required 5 panel urine tests, breath alcohol tests, consortium/random pool membership and all Federal Chain of Custody documents. If you need a DOT drug or alcohol test, simply call the ADT office and speak with one of our DOT drug testing specialists.
To review DOT 49 CFR Part 40 Drug and Alcohol Regulations - Click Here.
ADT can schedule and manage all of your DOT and NON-DOT drug testing needs Nationwide, anywhere and at anytime.
Additional Services-Background Checks and Physicals
In addition, to Doucette drug testing, Doucette alcohol testing and Doucette DNA testing, Accredited Drug Testing Inc also provides background checks for employers conducting employee screenings.
Accredited Drug Testing also provides Department of Transportation (DOT) physicals for CDL truck drivers(49 CFR, Part 40) or companies in need of Return To Duty or Job Fitness exams.
"One Stop Shopping" for all of your Doucette, TX Drug Testing Needs
If you are a HR/Office manager needing employee drug testing, a school, government agency or simply an individual in need of a drug or alcohol test, Accredited Drug Testing Inc provides drug testing for pre-employment, random, reasonable suspicion, return to duty, post accident, court ordered or any other drug testing need, Call Accredited Drug Testing today (800)221-4291