Drug Testing Harrison Valley, PA
Local Drug & Alcohol Testing Centers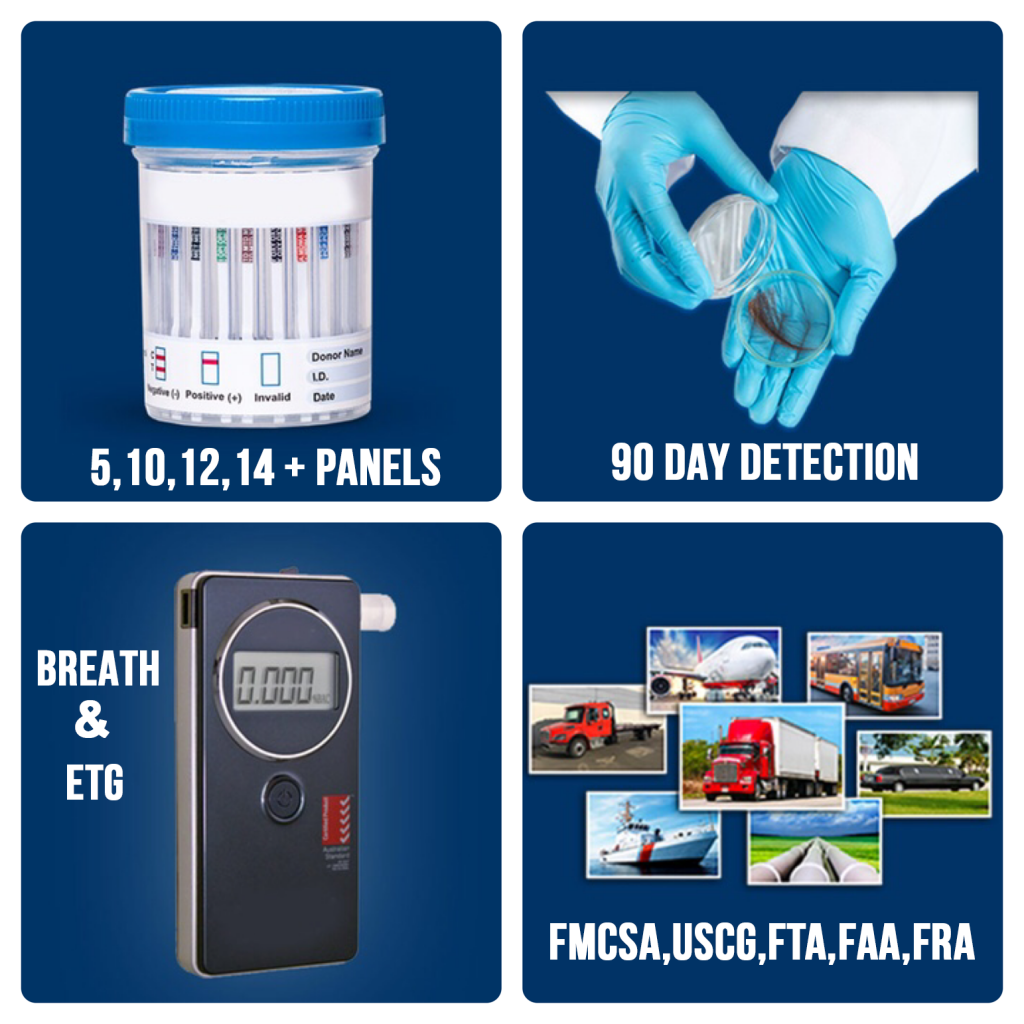 Accredited Drug Testing in Harrison Valley, PA provides same day drug testing, alcohol testing, DOT physicals, DOT drug testing and DNA testing at locations in Harrison Valley, PA and the surrounding area. Drug and alcohol testing services are provided for employers in need of a pre-employment, random and post accident test. As well as individuals needing a test for court ordered, probation or family purposes. Same day service is available and testing centers are within minutes of your home or office.
Tests are administered utilizing urine, oral/ saliva, hair follicle, blood, ETG and breath alcohol. Negative test results are generally available as fast as 24-48 hours.
To schedule any type of drug test at our Harrison Valley locations, call our scheduling department at (800) 221-4291. You can also schedule your drug test online utilizing our express scheduling registration by selecting your test and completing the Donor Information/Registration Section. You must register for the test prior to proceeding to the testing center.
The zip code you enter will be used to determine the closest alcohol drug testing center which performs the type of test you have selected. A donor pass/registration form with the local testing center address, hours of operation and instructions will be sent to the e-mail address you provided. Take this form with you or have it available on your smart phone to provide to the testing center. No appointment is necessary in most cases. However, you must complete the donor information section and pay for the test at the time of registration.
Our laboratories are SAMHSA certified and all test results are verified by our in house licensed physicians who server ad Medical Review Officers.
Urine or hair testing methods - you choose!
Accredited Drug Testing offers different testing methods depending upon our customers needs. With a 1 to 5 day detection period urine testing is the most common method used by employers, courts and schools. However, hair drug and alcohol testing is becoming a frequently used testing method due to a detection period of
Court Ordered Drug Testing (Probation/Child Custody)
Our local Harrison Valley PA drug testing centers provide drug and alcohol tests that are utilized for a wide variety of court ordered proceedings, including probation and other types of government required tests. Observed tests are available and tests results can be submitted for a wide variety of court ordered proceedings including probation hearings, child custody cases, litigation and all manner of government required tests.
Court Ordered Drug Testing (Probation/Child Custody)
Our local Harrison Valley, PA drug testing centers provide drug and alcohol tests that are utilized for a wide variety of court ordered proceedings, including probation and other types of government required tests. Observed tests are available and tests results can be submitted for a wide variety of court ordered proceedings including probation hearings, child custody cases, litigation and all manner of government required tests.
Court ordered drug tests should contain detailed instructions specifying the type of test to be administered and the drugs that should be screened for. If sample collection needs to be witnessed in order to prevent potential tampering or substitution, those specifications will be stated in the court order.
DOT Drug and Alcohol Testing Services in Harrison Valley
We also specialize in providing testing services for all DOT Modes including Trucking Industry (FMCSA), Maritime Industry (USCG), Aviation Industry (FAA), Public Transportation (FTA), Railroad Industry (FRA) and Pipeline Industry (PHMSA) in accordance with Part 40 of the US Department of Transportation Compliance Regulations. Additional DOT Services include consortium enrollment, MVR reports, Supervisor Training and policy manual development. In addition we offer a complete DOT Compliance Program for single operators and small trucking companies.
Additional DOT Services:
Consortium Enrollment
Supervisor Training
Employer Drug Policy Development
MVR Reports
Employee Training
Background Checks
Drug Testing Locations in Harrison Valley, PA
Our drug testing locations in Harrison Valley, PA have certified and trained drug testing specialists ready to serve your testing needs in a friendly, knowledgeable and confidential manner.
Drug testing purposes for employers include pre-employment, random selection, post-accident and reasonable suspicion. Testing purposes for individuals can include court ordered, probation, child custody or for any other personal reason.
Accredited Drug Testing is a nationwide drug testing company in Harrison Valley, PA specializing in Drug, Alcohol, DNA testing. DOT Physicals and Background Checks.
On the road or vacation? No worries! We can schedule your test, ANYWHERE, ANYTIME!
Drug test screening groups commonly used are a 5 panel, 10 panel and 12 panel drug test, (panels specify how many drugs will be screened) however customized screening can be analyzed for drugs such as opiates, bath salts, synthetic cannabinoids and a wide range of prescription drugs.
The Opioid Overdose Crisis
Every day, more than 130 people in the United States die after overdosing on opioids. The misuse of and addiction to opioids—including prescription pain relievers, heroin, and synthetic opioids such as fentanyl—is a serious national crisis that affects public health as well as social and economic welfare. The Centers for Disease Control and Prevention estimates that the total "economic burden" of prescription opioid misuse alone in the United States is $78.5 billion a year, including the costs of healthcare, lost productivity, addiction treatment, and criminal justice involvement.
Roughly 21 to 29 percent of patients prescribed opioids for chronic pain misuse them.
Between 8 and 12 percent develop an opioid use disorder.
An estimated 4 to 6 percent who misuse prescription opioids transition to heroin.
About 80 percent of people who use heroin first misused prescription opioids.
Opioid overdoses increased 30 percent from July 2016 through September 2017 in 52 areas in 45 states.
The Midwestern region saw opioid overdoses increase 70 percent from July 2016 through September 2017.
Opioid overdoses in large cities increase by 54 percent in 16 states.
In the late 1990s, pharmaceutical companies reassured the medical community that patients would not become addicted to prescription opioid pain relievers, and healthcare providers began to prescribe them at greater rates. This subsequently led to widespread diversion and misuse of these medications before it became clear that these medications could indeed be highly addictive.3,4 Opioid overdose rates began to increase. In 2017, more than 47,000 Americans died as a result of an opioid overdose, including prescription opioids, heroin, and illicitly manufactured fentanyl, a powerful synthetic opioid.1That same year, an estimated 1.7 million people in the United States suffered from substance use disorders related to prescription opioid pain relievers, and 652,000 suffered from a heroin use disorder (not mutually exclusive).
Accredited Drug Testing in Harrison Valley, PA also provides customized drug testing for synthetic marijuana, Ketamine, spice, kratom, bath salts and various opioids including Fentanyl, Oxycodone, Vicodin, Percocet, and others. Prescription drugs can be screened including Adderall, Ritalin, and Suboxone with levels reflecting usage.
A drug test is a technical analysis of a biological specimen, for example urine, hair, blood, breath, sweat, and/or oral fluid/saliva-to determine the presence or absence of specified parent drugs or their metabolites. Major applications of drug testing include detection of the presence of performance enhancing steroids in sport, employers and parole/probation officers screening for drugs prohibited by law (such as cannabis, cocaine, methamphetamine, and heroin) and police officers testing for the presence and concentration of alcohol (ethanol) in the blood commonly referred to as BAC (blood alcohol content). BAC tests are typically administered via a breathalyzer while urinalysis is used for the vast majority of drug testing in sports and the workplace. Numerous other methods with varying degrees of accuracy, sensitivity (detection threshold/cutoff), and detection periods exist. A drug test may also refer to a test that provides quantitative chemical analysis of an illegal drug, typically intended to help with responsible drug use.
Providing exceptional customer service and being available when you need us for drug testing in Harrison Valley, PA, is our #1 Priority and we look forward to serving the needs of our clients.
Don't see a location near you? Call us (800) 221-4291)
"When You Need a Test, Choose the Best"
Accredited Drug Testing
Testing Centers Nationwide
(800)221-4291
For more information regarding the effects of drug abuse – Click Here
For more information on a drug free work place – Click Here
Related Regional Locations
Local Area Info: Genesee River
The Genesee is the remaining western branch of a preglacial system, with rock layers tilted an average of 40 feet (12 m) per mile, so the river flows across progressively older bedrock as it flows northward. It begins in exposing the Allegheny Plateau's characteristic conglomerates: sandstones and shales in the rock columns of the Mississippian and Pennsylvanian subperiods. Thereafter, further downstream as it traverses the area known as The Grand Canyon of the East, where it falls (three times) through over 600 feet (180 m) as to passes through the gorges in New York's Letchworth State Park, the river also often exposes older rocks such as shales (some rich in hydrocarbons), siltstones and some limestones of the Devonian period at Letchworth and, at other canyons with three more waterfalls at Rochester cuts through the Niagara Escarpment exposing limestones and shales of Silurian age in the rock column. With cuttings in the geologic record showing so many early ages, the river area has a great variety of fossils for paleobiological and stratigraphic analysis.
During the past million years there were four glacial ages that covered the Rochester area with the southern edges of the Laurentide Ice Sheet and those advances were major impactors in the formation geology and geography of the area. The most recent glacier that left evidence here was about 100,000 years ago and it caused compression of the earth by as much as 2,500 feet (760 m). About 12,000 years ago, the area underwent massive changes, which included the rerouting of the Genesee and other water bodies. The pre-ice age eastern branch of the Genesee runs south of Mount Morris and was completely diverted by extensive terminal moraines in Livingston County with a key blocking dam just south of Dansville, so most of the upper section of the ancient river was diverted instead to fall the off Appalachian Plateau toward the Susquehanna River system (to an eventual destination well to the southeast).
Currently only a small creek flows in what is left of this large paleogeologic valley. The area of the lower river was also affected. Since the earth rebounded from the melting glaciers more rapidly in Canada than in New York, water from Lake Ontario was spilled over New York due to its lower elevation. During this time, the original outlet of the Genesee River, Irondequoit Bay, was flooded out, creating the current bay. As these waters later retreated, glacial debris caused the river to be rerouted to the west along its current path.